Target Org Chart & Sales Intelligence Blog
Target Corporation (NYSE: TGT)
1000 Nicollet Mall
Minneapolis, MN 55403
United States
612 304 6073
http://corporate.target.com

Sector(s): Consumer Defensive
Industry: Discount Stores
Full Time Employees: 409,000
Facebook: https://www.facebook.com/target.careers/
LinkedIn: https://www.linkedin.com/company/target/
Twitter: https://twitter.com/TargetNews
Instagram: https://www.instagram.com/target/
Target 2021 Fortune 500 Rank: #30
The Target Org Chart Report covers key business units. databahn goes further into the lines of business by charting HR, Finance, IT, Operations and more.
PREVIEW 
Download the Target Deep-Dive Report to see the full 9 organizational charts. 
The Target Contact Spreadsheet is a directory of names, titles, phone numbers, and addresses.
PREVIEW  
| | | | | |
| --- | --- | --- | --- | --- |
| NAME | TITLE | EMAIL | MAIN PHONE | DIRECT PHONE |
| Michael Fiddelke | EVP & Chief Financial Officer | michael.fiddelke@target.com | (612) 304-6073 | Disguised |
| John Mulligan | EVP & Chief Operating Officer | john.mulligan@target.com | (612) 304-6073 | Disguised |
| Melissa Kremer | EVP & Chief Human Resources Officer | melissa.kremer@target.com | (612) 304-6073 | Disguised |
| Todd Waterbury | SVP, Chief Creative Officer | todd.waterbury@target.com | (612) 304-6073 | Disguised |
Download the Target Deep-Dive Report to gain contact information for all 1598 contacts.
Target Executive Leadership Team  
| | |
| --- | --- |
| NAME | TITLE |
| Brian Cornell | Board Chairman and Chief Executive Officer |
| Katie Boylan | Executive Vice President and Chief Communications Officer |
| Michael Fiddelke | Executive Vice President and Chief Financial Officer |
| Rick Gomez | Executive Vice President and Chief Food and Beverage Officer |
| Christina Hennington | Executive Vice President and Chief Growth Officer |
| Melissa Kremer | Executive Vice President and Chief Human Resources Officer |
| Don H. Liu | Executive Vice President and Chief Legal and Risk Officer |
| Michael E. McNamara | Executive Vice President, Chief Information Officer |
| John J. Mulligan | Executive Vice President and Chief Operating Officer |
| Jill Sando | Executive Vice President and Chief Merchandising Officer |
| Mark Schindele | Executive Vice President and Chief Stores Officer |
| Cara Sylvester | Executive Vice President and Chief Marketing and Digital Officer |
| Laysha Ward | Executive Vice President and Chief External Engagement Officer |
Download the Target Deep-Dive Report to gain access to profiles of the key decision-makers at Target.
Target Board of Directors    
Target Sales Trigger Events
PREVIEW
Target clashes with investors over strategy to keep prices low despite inflation
November 17, 2021
Target's strategy is to keep prices low in a bid for customer loyalty. Amid inflation, investors are calling for Target to increase prices. Brian Cornell says, "We are protecting prices," he said on a call with reporters. "It's as important to our guests this year as safety has been throughout the pandemic." He and the company's team of executives defended that strategy, even as they were peppered with questions by analysts on an early Wednesday earnings call.
Source
Sarah Travis Named President of Roundel by Target
August 25, 2021
Target named Sarah Travis president of Roundel, the company's in-house media company. Roundel is responsible for connecting with Target's guests through marketing messages across the company's owned platforms and rand-safe, off-platform channels. Travis will report to Cara Sylvester, Target's executive vice president and chief marketing and digital officer.

"Sarah has deep media expertise and a proven track record of creating and maximizing connections between brands and their core audiences," said Sylvester. "She has a clear passion for the media industry and a strong understanding of what it takes to break through in today's incredibly dynamic environment, and I'm confident that her leadership will position Roundel for continued success."
Source
Target Names Samara Tuchband Senior Vice President of the company's Home Merchandising Division
May 29, 2021
Target named Samara Tuchband senior vice president of merchandising, home. Tuchband is responsible for overseeing the retailer's merchandising and omnichannel business for the home category. This includes inclusive of decorative home, stationery, home textiles, kitchen, storage and seasonal.

In this role, Tuchband will help execute and advance Target's home strategy. "Samara brings a deep understanding and strong reputation for driving digital and merchandising success within the home category," says Sando. "At a time when home is more important than ever to our guests, Samara's passion for creating memorable consumer experiences will strengthen our home business and enhance our commitment to bringing joy to our guests' everyday lives."
Source

Target Announces 2021 Strategic Investments
March 2, 2021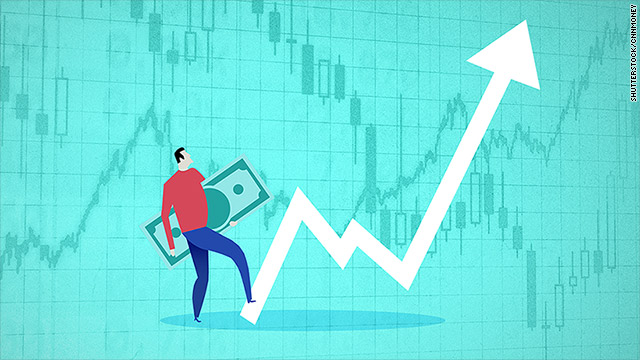 The company nnounced its plan to invest approximately $4 billion during the next few years is to continue scaling capabilities across its retail platform. The goal is to build on years of sales growth and a record 2020 financial performance. The company will accelerate new store openings and store remodels, enhance fulfillment services and strengthen its supply chain as it provides guests with a safe, easy and convenient shopping experience.

"2020 was a record-breaking year thanks to the work of our team and their commitment to serving our guests amidst unprecedented demand. As we head into 2021, we are building on the aspects of our differentiated model that make Target the preferred one-stop-shop for millions of guests," said Michael Fiddelke, chief financial officer, Target. "The bold investments planned for the next few years will scale key capabilities across stores, fulfillment, and supply chain to drive deeper engagement with new and loyal guests, continued market share gains, and long-term, profitable growth."
Source 
Download the Target Deep-Dive Report to gain access to all 52 sales trigger events.
Target Earnings Call Highlights 
PREVIEW
Target Corporation (NYSE: TGT) Q3 2021 Earnings Call
November 17, 2021 
Executives in Attendance:
Brian Cornell - Chairman and Chief Executive Officer
Christina Hennington - Chief Growth Officer
John Mulligan - Chief Operating Officer
Michael Fiddelke - Chief Financial Officer
John Hulbert - Vice President, Investor Relations
Analysts Present:
Michael Lasser - UBS
Chris Horvers - JPMorgan
Karen Short - Barclays
Kelly Bania - BMO Capital
Kate McShane - Goldman Sachs
Paul Lejuez - Citi Group
Robby Ohmes - Bank of America
Comments from Brian Cornell, CEO:
"We saw a clear opportunity to build on that solid foundation, finding new ways to enhance our capabilities while strengthening the bond with both our team and our guests. And today, those bonds have never been stronger. As I mentioned, within our digital capabilities, more and more of our guests are trying and embracing our industry-leading same-day services."
"More specifically, all five of our core merchandise categories saw double-digit growth in the quarter, ranging from the low double-digits to the mid-teens, resulting in strong market share gains on top of unprecedented share growth in 2020. And we're not slowing down in our efforts to serve our guests. We continue to invest key partnerships that enhance our assortment and experience, including the opening of more than 100 Ulta Beauty shop-in-shops."
"On top of the investments in inventory, in-stocks, and value I outlined earlier, we've announced that we're hiring 30,000 new year-round supply chain team members to support our current and expected growth. In our stores, we're providing our team members with more pay, flexibility, and reliable hours this holiday season [offering] (ph) more than 5 million additional hours to our existing team. And investments are more than $75 million over the holiday season. To supplement the additional hours from our existing team, we're hiring another 100,000 seasonal team members throughout the country, many of whom will have an opportunity to stay on with Target after the holidays." 
Target Financial Highlights
| | |
| --- | --- |
| Fiscal Year | |
| Fiscal Year Ends | January 30, 2022 |
| Most Recent Quarter | November 17, 2021 |
| | |
| Profitability | |
| Profit Margin | 6.29% |
| Operating Margin | 8.47% |
| | |
| Management Effectiveness | |
| Return on Assets | 10.69% |
| Return on Equity | 45.98% |
| | |
| Income Statement | |
| Revenue | $100.33 Billion |
| Revenue Per Share | 201.38 |
| Quarterly Revenue Growth | 9.50% |
| Gross Profit | 27.38B |
| EBITDA | 11.04B |
| Net Income Avi to Common | 6.31B |
| Diluted EPS | 12.53 |
| Quarterly Earnings Growth | 7.50% |
| | |
| Balance Sheet | |
| Total Cash | 7.37B |
| Total Cash Per Share | 15.1 |
| Total Debt | 15.47B |
| Total Debt/Equity | 104.13 |
| Current Ratio | 1.04 |
| Book Value Per Share | 30.35 |
| | |
| Cash Flow Statement | |
| Operating Cash Flow | 8.83B |
| Levered Free Cash Flow | 5.12B |
Highlights from 2020 CEO's Letter to Shareholders
Brian Cornell
Chairman and Chief Executive Officer 
"Today, Target is known as much for same-day fulfillment services and safety as we are for style and swagger. In fact, our same-day services, Order Pickup, Drive Up and Shipt, grew 235% in 2020, led by more than 600% growth in Drive Up—as our guests developed new routines and connections to Target that will endure long after the pandemic."
"Our team has always been at the heart of our investments. In 2017, we said we would invest heavily in wages, training and hours, and we took the bold step of promising a minimum starting wage of $15 per hour by
the end of 2020. We accelerated that $15 commitment to the middle
of last year, as we continued to hire, develop and promote team
members in support of our rapidly growing business."
"As a company that holds inclusivity as a core value, we stepped up with immediate actions and long-term solutions, which have been detailed in this and other reports. On behalf of our entire team, I can promise you that we will stay engaged in this work as a lasting expression of our purpose—both through our enterprise and diversity-and-inclusion strategies, and through our Racial Equity Action and Change Committee, which was created specifically to advance racial equity for Black team members and guests across all areas of Target's business."
Target Human Capital
As of January 2021, Target employed roughly 409,000 full-time, part-time, and seasonal team members. Because of the seasonal nature of the retail business, employment levels peak in the holiday season. The company also engages independent contractors, including the Shipt subsidiary.
The vast majority of merchandise is distributed to stores through its network of distribution centers. Merchandise sold through digital channels is distributed to
guests via common carriers (from stores, distribution centers, vendors, and third-party distributors), delivery via wholly owned subsidiary, Shipt, Inc.

Merchandising Operations
Target sells a wide assortment of general merchandise and food. The majority of general merchandise stores offer an edited food assortment, including perishables, dry grocery, dairy, and frozen items. Nearly all stores larger than 170,000 square feet offer a full line of food items comparable to traditional supermarkets.
The company's mall format stores, generally smaller than 50,000 square feet, offer curated general merchandise and food assortments. Digital channels include a wide merchandise assortment, including many items found in stores, along with a complementary assortment.
Download the Target Deep-Dive Report to gain access to full Walt Disney investor presentations and earnings call highlights.
About databahn
databahn builds customized deep dive account intelligence reports to help sellers and marketers eliminate costly research time and build pipeline opportunities. databahn focuses on large and complex Fortune 500, Fortune 1000, Global 2000, State Government, and Higher Education organizations. databahn's highly experienced research team is located in beautiful Nashua, New Hampshire. For more information, please email info@databahn.com